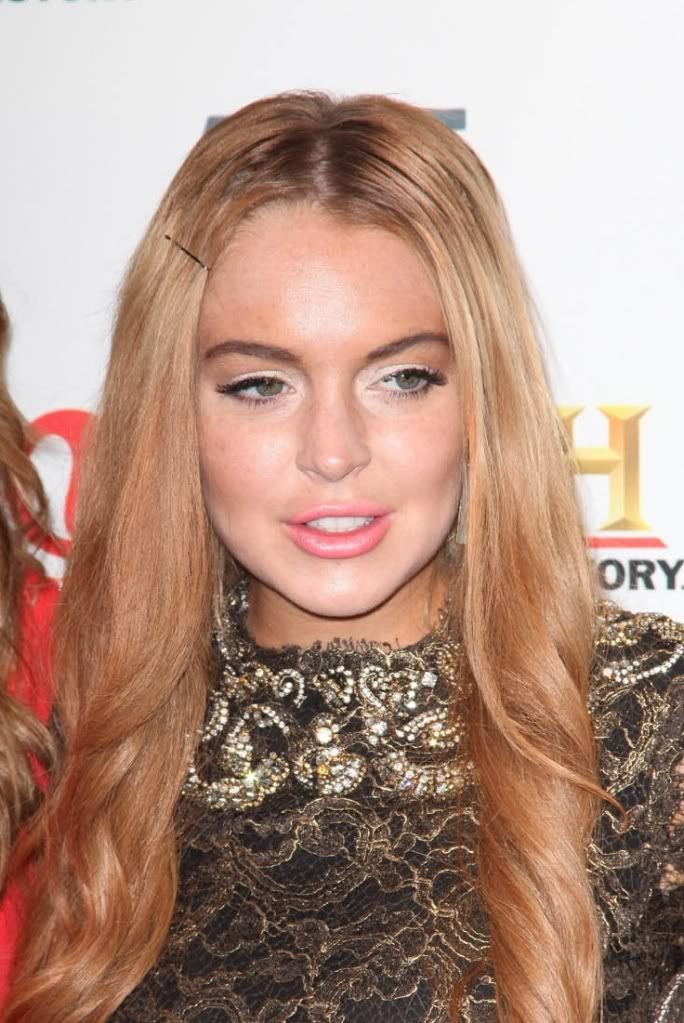 Okay, we know she's trying, we really do, but Lindsay Lohan needs to get a new MUA ASAP. What's wrong with this makeup?
-Too dark eye brows that don't complement her hair color or complexion; the fact that they are not well shaped doesn't help.
-Two-toned foundation. It's messily applied and splotchy.
-Unflattering frosty lipstick and eyeshadow.
-Not makeup related, but her hair looks like it needs a good wash too.
If one is going to be in front of many cameras, one should probably put their best foot forward and make sure their makeup photographs well and is flattering. Let one of the Ruby grads help you, Lindsay!
What would you change about her makeup?