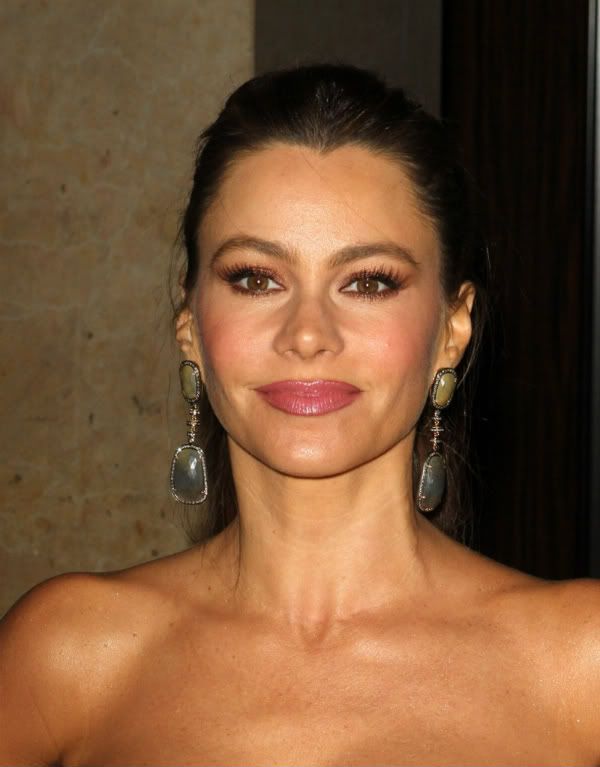 Most people think of smokey eyes as being dark, usually black, dark brown, or navy blue. Sofia Vergara recently rocked smokey eyes in a shimmery copper tone that was very flattering to her skin and didn't leave her looking overly made up.
For those of you afraid of darker colors, this could be perfect! Wearing a shimmery lighter shadow can provide a sultry effect without overwhelming your eyes or pushing you too far out of your comfort zone. Here are a few shades you can use for lighter smokey eyes:
-Mulch from MAC
-Smog from Urban Decay
-Toasted from Urban Decay
What do you think of Sofia's look?
Ruby